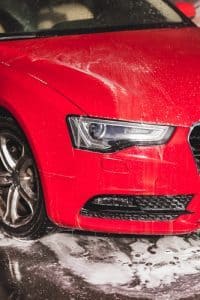 As soon as you decide to transport your vehicle instead of driving it to your desired destination, your only practical option is hiring a loyal auto transportation company.
If you already have a trustworthy, reputable company to cooperate with, then the next step is getting ready for your transportation.
It's easy to trust your vehicle transportation to a company with experience. However, you can't just give your car to the auto shipper without the initial preparations.
How to prepare your vehicle for transportation?
Here are useful and step-by-step instruction to help you to get your vehicle completely ready for transportation.
The first and foremost action you need to take is washing your car. Take into consideration that the car needs to be washed as soon as you find out the date of shipping. Washing your car before transportation will make it easier to determine scratches and damages.
After you washed your vehicle, do some thorough inspection for scratches, dents, and paint chips. You will need to take photos of those and get them ready for the inspection report you will need to sign.
Make sure your vehicle doesn't have any visible fluid leaks. Just in case it has, make sure you fix them.
Watch out for your car battery. Before the shipping, you will need to charge it fully and secure in its supporting bracket.
Don't put additional gas in the tank. You gas tank rather be ¼ full of fuel.
Do not leave any of your personal belonging in the car. The auto shipping company's insurance does not cover the loss of personal items.
Make sure you also disarm your alarm system.
Prepare the copy of your cars' key for the driver and secure your original one.
Make sure your car doesn't have mechanical issues, or in case it does, let the driver know about it to avoid the further delays.
These steps for shipping a vehicle are necessary for your vehicle. If you follow these instructions you will have successful shipping with no damage or problem.
It's possible to have cheap car transport, yet maintain the high-quality!