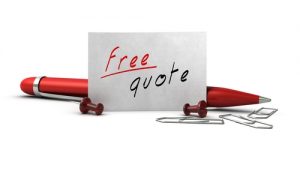 Once you decide to get your vehicle transported, you search for a reliable auto transporter. If you are new in this industry, probably you will need to do research to be able to proceed.
Moreover, making the right choices will set you free from lots of troubles related to auto shipping.
No auto shipping is free. We all know it costs money. But doing research on the companies will help you find the most convenient company in the industry which will offer quotes. Columbus Auto Transport will give you the best rates for any type of vehicle shipping services.
Make sure you don't spend extra money for the same services offered by different companies.
With Columbus Auto Transport you can get a free quote every time you place an order!
Wondering how it works? Actually, it's pretty simple. Just go to our website and submit a quote form. As a customer, your duty is to provide us with the information on the vehicle you are going to transport.
The price of your shipping will mostly depend on the vehicle type and condition. We will take care of your non-running vehicle. Just get ready to pay a little bit more for that one.
Make sure you give us the model, the year of your vehicle. You are not required to share your personal information. The pick-up address and the delivery address will work for us. As soon as our agents review your quote, they will get back to you with an estimate of your transportation.
From all the shipping methods, you are free to choose whatever you think will work for you. Just in case it's a tough decision, we will assist you.
Our customer agents are very well trained to be helpful in this process. Call us right now at the number (380) 867-0547, and we will arrange your shipping.