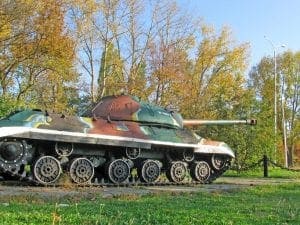 Military shipping is one of the rare auto transport services auto transporters are being able to provide. The reason is that it requires auto shipping company to be expert in the field and has a team of professional employees.
The good news is that if you are a person in uniform, you will get a discount for your shipping. Make sure you let your auto transporter know that you are military to get your special rate. Also, find out if the company you chose to work with is experienced and reputable. Make it clear for yourself if your transporter will ship the vehicle right to the military base.
A lot of people are more concerned about military shipping because very often it includes heavy hauling. Transporting heavy or over-sized vehicle is a huge responsibility.
Columbus Auto Shipping will certainly handle your military shipping responsibly!
Our experience of many years in the car shipping field allows us to be confident about the quality of our services. We also have all required licenses and permits for military shipping stated by the law.
Our special members deserve to be treated with honor and respect. We will take care of your military vehicles and will deliver your vehicle at the best rate any time you need.
Our excellent customer service agents are working to keep you satisfied. Just in case you are in the middle of making a tough decision regarding your military vehicle shipping, talk to our life agents. They know answers to your questions and have solutions to any shipping related issues.
You will need to provide with some information for us to make your vehicle shipping a reality. We will need to get your pick-up and drop- off address.
Even though the transportation is complicated, you can make it easier with us!
Looking forward to assisting you very soon!