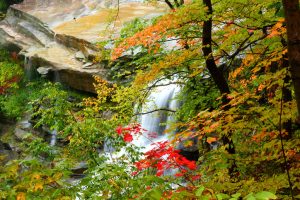 Lima is a city in Ohio and county seat of Allen County. The principal city had a population of 38.771 in 2010. The city got its name from the judge, Patrick G. Goode. The latter, insisted on the Spanish pronunciation, ''Lee-mah'' after the capital city of Peru.
Lima is pretty diverse when it comes to sightseeing and attraction. Therefore, if you come to Lima for a visit, you will certainly have plenty of activities to keep yourself busy.
Lima can be great for entertainment. A lot of visitors love Westgate Entertainment Center will bowling opportunity and American food courts.
For an outdoor picnic with the family Faurot park could be excellent. The 89-acre site has fields for volleyball and other sports activities. Sport friendly city is home to a semi-pro American football team, playing in the Ohio Football League.
Whether you are a visitor or looking for something to have an enjoyable time, the Allen County Museum is for everybody. Take a tour back in history and explore the past through the museum located in the city.
Successful, hassle-free, affordable vehicle shipping with Columbus Auto Transport!
We know how precious your time and your vehicle is. You most likely don't want to spend gas and money to drive to Lima. Your best option is working with the transport company.
As an experienced auto shipping company we have shipped hundreds of thousands vehicle all across the United States, including Alaska and Hawaii.
Trust your car, van, bus, truck or military vehicle transportation to Columbus Auto Transport. We have been working in the field since 2006. Our dedication to our customers needs result in successful, hassle-free, affordable transportation.
If you have an unresolved issue your vehicle, let us know. We will handle any complex situation regarding your car transport.
Get a free quote on our website or give us a call at any time during our working hours at the number (380) 867-0547 .