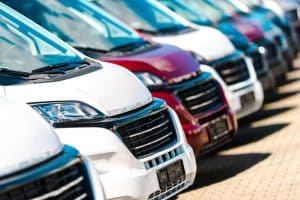 These days a lot of businesses and companies are benefiting from car shipping services all over the United States. Auto shipping is a rapidly growing industry due to all the dealerships and manufacturers using car transport services on a regular basis.
If you look for the company to ship your commercial vehicles to your desired destination, you are on the right page.
Columbus Auto Transport will set your free from any worries regarding your commercial vehicle transportation. Transporting your vehicle can be difficult, but when it comes to commercial vehicles the task is even complicated.
As a customer who is paying for the service, you want to make sure everything will work out perfectly. Take your time to research the industry to get to know what's available in the market. Make sure you compare quotes that different companies offer to see what's affordable for you.
Commercial car transport with Columbus Auto Transport!
With Columbus Car Transport you will get high-quality commercial car transport services across the United States.
Regardless of the type of commercial vehicles you want to ship, Columbus Auto Transport is able to help. Have a look at the list of shipping services we provide!
Military vehicles
Heavy Hauling
Commercial vehicles
Our professional employees are very well trained. Thus they will guarantee the success of your shipping. Safety is our number one priority. Your commercial vehicle will be in the safe hands!
Columbus Auto Transport offers full coverage insurance. In just in case of damage, this will come up handy!
Place your order and we will deliver your commercial vehicle door-to-door at an affordable price and at a reasonable price.
Our high-quality customer service will satisfy all your auto transportation needs.
Give us a call any time during our business hours and we will serve you in the best possible manner.