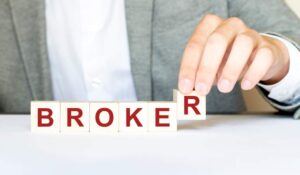 Are you in the middle of a move to or from Columbus? Are you looking for reputable auto carriers or brokers to help you with your car shipment? Columbus Auto Transport is both an exceptional carrier and a licensed, bonded, and insured broker! We can help you out with all of your car transport needs, no matter what they may be.
What Are the Differences Between Carriers and Brokers?
For lots of people, it's hard to understand the difference between a carrier and a broker. Here is how they differ from each other.
Carriers operate the trucks that transport cars, and they often own these trucks. They are in charge of scheduling shipments through a broker. The good thing about carriers is that they operate under exact time frames. Carriers also typically take full responsibility for lost or damaged items.
Auto transport carriers are the companies that own the trucks and use the labor of the movers to make auto transport happen. Working directly with a carrier means there is no middleman involved. You are directly cooperating with the company or person in charge of your transport.
Brokers don't own their own trucks and drivers. Instead, they assign carrier companies to specific shipments. Brokers handle the verification of a carrier's USDOT authority, deferral licenses, and cargo insurance. When it comes to shipping costs, most of the time the broker is able to get you a lower rate on your shipment. This is because they have access to a huge network of car carriers, often all across the country.
We all want our vehicle to get to our desired destination at the time we plan. But sometimes the shipping date is just an estimate by the brokers. It's better if you give them additional time to assign the shipment to a carrier.
Columbus Auto Transport Is Both a Carrier and a Broker
The great thing about working with Columbus Auto Transport is that we are both a carrier and a broker at the same time! This gives us a ton of flexibility that allows us to get you the best price every time. As a broker, we will work hard to find the perfect carrier for your needs. We'll use our vast network of contacts to find the right truck for your car. And we can always use our exceptional drivers for your shipment, too!
Contact Columbus Auto Transport today to work with the professionals!