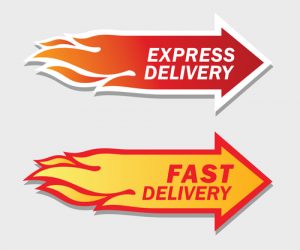 Expedited car transport is a premium auto transport service for those who are looking for rapid transportation.
We all know the old saying, time is money. Columbus Auto Transport appreciates your time and we do our best to get your vehicle shipped by the time you need it.
It's always good to plan your transportation in advance, but in some situations, you need to get your vehicle ahead of time.
Columbus Auto Transport's expedited services are available for all type of vehicles.
However, the rates for expedited car transport differs depending on the vehicle and the shipping route.
Expedited Car Transport costs more money, but takes less time!
By paying more, you make sure your vehicle will be picked up as soon as possible!
Whether you are shipping SUV, RV's, motorcycle or boat, Columbus car transport will be very useful.
Expedited car transport refers to the time frame of your shipping. If you ship your car using this service, your vehicle will be picked up as soon as possible.
For you not to get confused, take into consideration that the shipping process can take between a few hours to a few days. Our drivers are well trained and experience, but no driver can speed up the process.
Our customers are very satisfied with our services and they keep coming back to using them. You can rely on us when you need your vehicle to be delivered fast and damage-free.
Your transportation process will be hassle-free and cost-effective with us. Probably, you have so many things you would like to know better about the shipping process.
Columbus Auto Transport hires professionals to work for you. In case you are hesitating about the shipping methods or estimates, give us a call at the number (380) 867-0547.
You can also get a free quote on our website to get your transportation start!